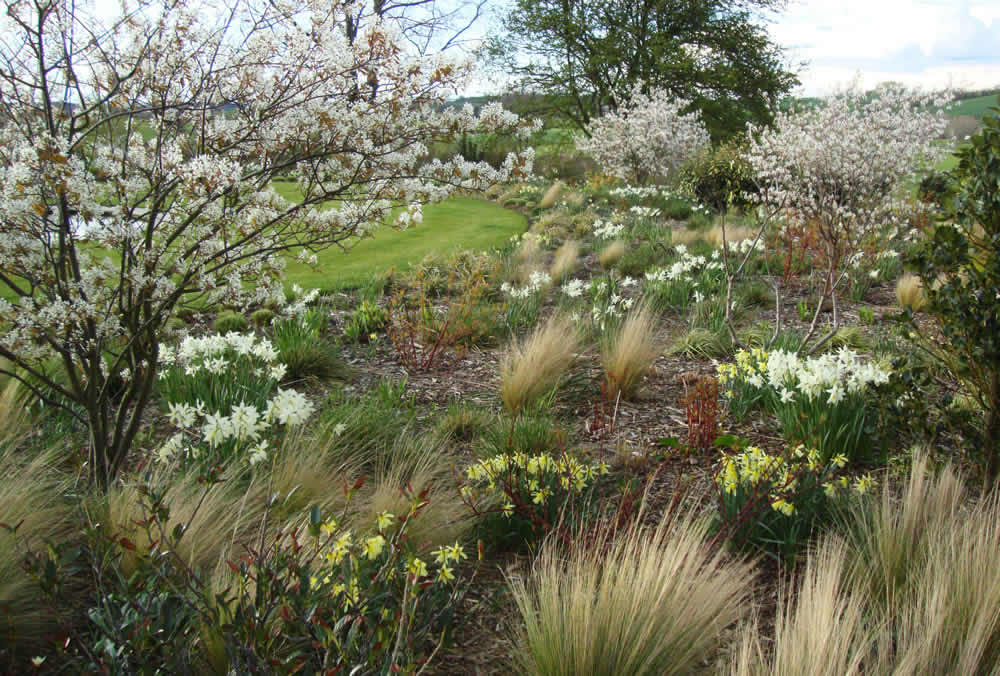 It's a joy to see the garden wake up after winter. Spring bulbs, tree blossom and flowering shrubs brighten up the days and bring freshness to the landscape.
Here are some of my favourite plants for a spectacular spring show.
Amelanchier lamarckii. A small tree or shrub with a huge cloud of white flowers.
Carex evergold. An evergreen sedge with variegated leaves.
Cyclamineus Toto. A dwarf Narcissus with up to three star shaped white flowers per stem.
Cyclamineus Tete-a-Tete Popular dwarf Narcissus with dainty bright yellow flowers.
Forsythia Lynwood. A bushy shrub with masses of bright yellow flowers on bare stems.
Hamamelis mollis. Chinese witch hazel. Scented yellow flowers on bare stems.
Iris reticulate. Bright blue miniature iris.
Spring is one of the busiest times in the garden. This is the time to sow seeds, indoors and outside, and to make weeding a priority. Do the hard work now, relax and enjoy later.
Recent Comments